Clinical Director
Rachel Allen, LCSW
Rachel Allen received her bachelor's degree from the California State University, Fullerton in Sociology with an emphasis in Social Work. She also holds a Masters of Social Work degree from the BYU. Rachel is a LCSW. She is the founder and owner of Sunray Family Counseling (formerly The Journey's Counseling Center: Sanpete). She has had extensive training in Play Therapy and trauma. She believes strongly in using experiential activities such as art, sand tray, nature, etc. to encourage growth and healing. Rachel has met all the requirements to apply to be a Registered Play Therapist. She has completed the Part 1 of the EMDR training.
Rachel has twelve years of experience working in social work related programs. She is passionate about creating a safe place where people can feel respected and receive quality care. Rachel loves spending time with her husband, two daughters, and dog Hero. She enjoys participating in most all outdoor activities, traveling, yoga and eating baked desserts.
Therapists:
Maggi Quackenbush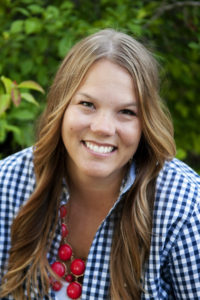 Maggi is receiving her M.A. in Marriage and Family Therapy through Argosy University. She recently moved back to Sanpete County after a 15 year hiatus and has fallen in love with the area all over again. She received her B.S. in Family Studies through Utah Valley University where she was introduced to family systems and how integral the family is. While at UVU Maggi had the opportunity to work with adolescents and their families dealing with substance abuse. She is passionate about helping people see their true potential and uses an experiential based theoretical framework to help children, teens, couples, and families.
Maggi is a mother to three children. She loves to spend time with them and go on adventures together.
Sariah Hunt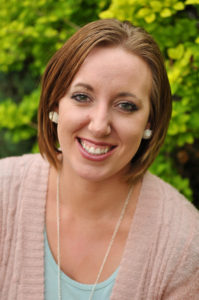 Sariah is receiving her M.A in Marriage and Family Therapy through Argosy University. She is a Sanpete native who graduated from Manti High School and Snow College. She received her B.S. in Psychology and Criminal Justice through Southern Utah University. She has previous experience as a victim's advocate working with victims of crime; specializing in intimate partner violence and sexual violence. Sariah also has experience working with rural communities while she worked for the State of Utah through Workforce Services. Her theoretical framework focuses on Jungian symbolism, systemic work and attachment theory, she is working towards training in Emotionally Focused Therapy that specializes in couples and family attachment. She has a love for learning in all fields of life but especially while working with her clients through their healing process. Sariah loves to enjoy the outdoors with her husband and son. She enjoys reading, freewheeling, and is training for a half marathon.
Camilla Olsen
Cami received her M.S. in Clinical Mental Health Counseling through Grand Canyon University. She is native to Sanpete County and graduated from both Manti High School and Snow College. Cami received her B.S. in Family and Consumer Sciences and Secondary Education through Utah State University. She served an LDS mission in the Argentina Buenos Aires North mission where she had the opportunity to become fluent in Spanish. Cami has a lot of experience in treating depression, anxiety, grief, trauma, and pornography addiction. She utilizes an eclectic approach to tailor the therapeutic experience to the needs of each individual, and has been trained in several therapeutic modalities, including EMDR therapy. Cami has a passion and desire to make a positive difference in the lives of other people. She loves helping people utilize their strengths to make progress toward who they want to be. Cami enjoys spending her free time gardening, camping, reading, cooking, and playing the piano.
Page Gurney
Page received her M.A. in Clinical Mental Health Counseling through Walden University. She received her B.S. in Psychology with her minor in Child and Family Studies through Weber State University. Page works from an experiential based theoretical framework to help children, teenagers and adults by creating a safe and nurturing atmosphere. She is passionate about helping her clients work through the therapeutic process in order to change and grow to reconnect with their strengths and dreams, achieving their true potential. Her greatest reward is providing a warm, non-judgmental environment that allows her clients the opportunity to explore different ways to make changes in their lives that will allow them to look forward to the future.
Page moved to Sevier County after marrying her husband. She enjoys helping on her family ranch, participating in rodeo, fishing, hunting, crafting, photography and decorating.