Clinical Director
Rachel Allen, LCSW

Rachel Allen received her bachelor's degree from the California State University, Fullerton in Sociology with an emphasis in Social Work. She also holds a Masters of Social Work degree from the BYU. Rachel is a LCSW. She is the founder and owner of Sunray Family Counseling (formerly The Journey's Counseling Center: Sanpete). She has had extensive training in Play Therapy and trauma. She believes strongly in using experiential activities such as art, sand tray, nature, etc. to encourage growth and healing. Rachel has met all the requirements to apply to be a Registered Play Therapist. She has completed Parts 1 and 2 of the EMDR training. Rachel has twelve years of experience working in social work related programs. She is passionate about creating a safe place where people can feel respected and receive quality care. Rachel loves spending time with her husband, three  daughters, and dog, Hero. She enjoys participating in most all outdoor activities, traveling, yoga, and eating baked desserts.
Ephraim Clinic:
Chris Allen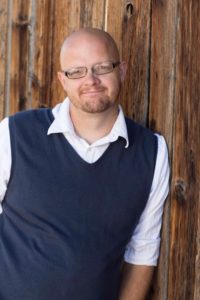 Chris Allen received his bachelor's degree in exercise science and outdoor recreation from Utah Valley University. He also has completed a master's degree in marriage and family therapy from Argosy University. Chris has over 15 years of experience working in therapeutic programs. He has complete EMDR basic training and is a CSAT (Certified Sexual Addiction Therapist) in training. Chris uses his background in experiential learning models to help his clients feel empowered to affect lasting changes in their lives. Chris is the proud father of three daughters and loves spending time with them and his wonderful wife.
Sarah Allen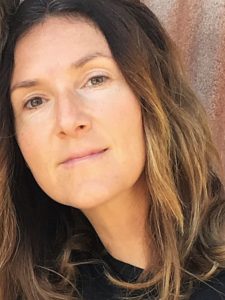 Sarah graduated from Brigham Young University with a Bachelor of Socio-cultural Anthropology and is completing her Master of Clinical Mental Health Counseling internship through Argosy University. She was raised in New England, has lived in India, Samoa, and Hawaii, but calls Utah her home. She has experience in working with children with disabilities, wilderness therapy, and ropes course facilitation. Sarah is trained in Child Centered Play Therapy, Cognitive Behavioral Therapy, EMDR, and creative therapy modalities. She is excited about working with children, adolescents, and their families. Her goal is to connect, validate, empower, and foster resilience in her clients. In her favorite moments, you will find Sarah building pillow forts with her children, exploring someplace she has never been, eating imported cheeses, or kayaking down the river with her sweet husband.
Scott Allred
Sariah Hunt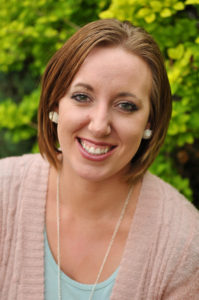 Sariah is a Licensed Marriage and Family Therapist. She received M.A. in Marriage and Family Therapy from Argosy University. She is a Sanpete native who graduated from Manti High School and Snow College. Sariah has previous experience as a victim's advocate working with victims of crime; specializing in intimate partner violence and sexual violence. She also has experience working with rural communities while she worked for the State of Utah through Workforce Services. Her theoretical framework focuses on experiential interventions, systemic work, and attachment theory. Sariah is EMDR trained and certified to work with Domestic Violence and trauma work. She has a love for learning in all fields of life, but especially while working with her clients through their healing process. Sariah loves to spend time with her husband and 3 children. She enjoys reading, spending time outdoors, and is always tentatively training for a half marathon.
Stephanie Irons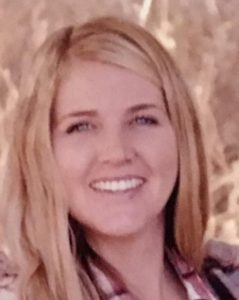 Stephanie received her B.S. in Psychology from Southern Utah University. She received a Masters from University of Phoenix in mental health counseling. She is a LCMHC. Stephanie has nearly 8 years working with adolescent males and their families in a residential treatment setting with a focus on substance abuse, behavioral problems, and issues impacting families. She also enjoys working with adults who may be struggling with substance abuse, trauma, depression, and anxiety. Stephanie is trained in EMDR, TFCBT and other experiential and evidenced based theoretical framework. This includes equine therapy using the EAGALA model and high standards. She is passionate about helping others overcome their challenges and becoming their best. In her spare time Stephanie enjoys spending time with her two children and husband.
Spencer Hinckley
Spencer has been in the mental health field since 2007 when he worked for the National Alliance on Mental Illness, a nonprofit that provides free support for those with mental illness and their families. He worked at the University Neuropsychiatric Institute for two and half years as a psychiatric technician, after which he obtained a master's degree in social work at the University of Utah. He worked as a therapist in Salt Lake for a few years before coming to Sunray Counseling. He utilizes various forms of therapy to assist clients, including cognitive-behavioral therapy, acceptance and commitment therapy, child-centered play therapy, theraplay, emotionally-focused therapy, as well as experiential therapies. Spencer actively pursues training and supervision to increase his ability to assist clients in moving forward in their lives, including adults, teenagers, children, and couples. When not at work, Spencer enjoys playing guitar, woodworking, cycling, and spending time with his family.
Maggi Leavitt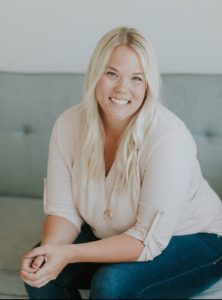 Maggi is a Licensed Marriage and Family Therapist (LMFT) and has extensive training in Child Centered Play Therapy, EMDR, Emotionally Focused Therapy, Eating Disorders, and Trauma Focused-CBT. Maggi specializes in trauma recovery and keeps a safe environment for clients to heal. Maggi is passionate about helping clients feel safe in therapy and believes every person has infinite worth and value. She loves to help clients express themselves through art, play, writing, and many other experiential venues. Maggi is a native of Sanpete County and understands the needs of the people she serves. She is involved in many community programs and is currently serving with the Friends of the Sanpete County Children's Justice Center. Maggi loves to learn and always looks for ways to better her practice. She is a huge fan of Brene Brown and tries to utilize Brene's teachings in therapy and in her personal life.
Karin Miller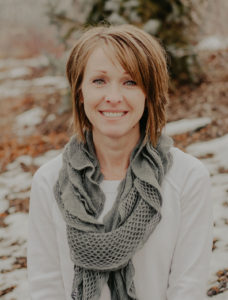 Karin received her B.S. in Psychology from the University of Phoenix and is completing her second internship for her M.S. in Clinical Social Work through Simmons College. Recently she completed an internship at Utah Valley In-Patient Psychiatry where she worked with individuals who were experiencing suicidal ideation, substance use disorders, and other serious mental health issues. She is trained in child centered play therapy, EMDR, and other therapeutic modalities that promote growth and healing within the individual. Because each person has strengths, worth, and value, she is committed to creating a safe and judgement-free atmosphere to heal from trauma, to openly express thoughts and feelings, and to explore new ways of being and thinking. Using an experiential framework in working with individuals, they are able to learn about themselves through the use of sand and art furthering the exploration and understanding of self.
Richard Newton

Richard is a Sanpete County native who graduated from both Manti High School and Snow College. He then attended Utah Valley University (UVU) where he graduated with his B.S. with an emphasis in family studies and worked as both a research assistant and teachers aid. After graduating from UVU he attended the University of Utah where he earned his M.S. in Social Work. Richard has lived in Texas, North Carolina, California, and Missouri. He loves to travel and to spend time in the outdoors with his two daughters, wife, and dog Koda. Richard has vast experience in intensive treatment environments and has worked extensively with different sexual behavioral issues and trauma. Currently he is completing a certification as a Sex Addiction Therapist (CSAT). Richard takes a client centered approach and enjoys engaging with clients through Sand Tray therapy, Expressive Arts therapy, and different mindfulness based approaches.
Richfield Clinic:
Toni Albritton
Toni strives to empower children, women, and families to overcome their personal obstacles. She utilizes evidence-based interventions that have allowed her to help more than a hundred people since 2015 heal and make positive changes in their lives. Toni is proud to specialize in addressing severe trauma in children and adolescents. The specialty allows her to make an impact on those hurt the most by this world. Toni is certified in several evidence-based interventions including EMDR, Cognitive Behavioral Therapy, Child-Centered Play Therapy and many more. She is a Clinical Social Worker with a Masters degree in Social Work from the University of Southern California (USC). Toni takes pride in being both highly educated, experienced, and empathetic. This combination allows the people she works with to enjoy the safe environment necessary to truly heal.
Page Gurney
Page received her M.A. in Clinical Mental Health Counseling through Walden University. She received her B.S. in Psychology with her minor in Child and Family Studies through Weber State University. Page works from an experiential based theoretical framework to help children, teenagers, and adults, by creating a safe and nurturing atmosphere. She is passionate about helping her clients work through the therapeutic process in order to change and grow, to reconnect with their strengths and dreams, achieving their true potential. Her greatest reward is providing a warm, non-judgmental environment that allows her clients the opportunity to explore different ways to make changes in their lives that will allow them to look forward to the future. Page moved to Sevier County after marrying her husband. She enjoys helping on her family ranch, participating in rodeo, fishing, hunting, crafting, photography, and decorating.
Cedar City Clinic:
Sarah Cowley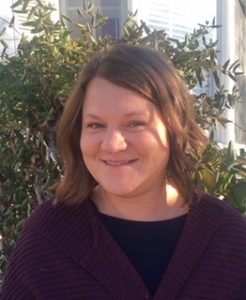 Sarah completed her Bachelor's Degree in Sociology/Psychology at Southern Utah University and her Masters of Mental Health Counseling from the University of Phoenix. Sarah has experience working with people with disabilities, adolescents, foster children, and with other community based mental health programs. Sarah has nearly ten years of experience counseling young adolescents and their families, and feels passionate about helping our youth feel empowered and confident. Sarah has extensive experience treating individuals that struggle with depression, anxiety, trauma, self-injurious behaviors, and attachment issues. She is trained in a variety of therapeutic modalities including Dialectic Behavioral Therapy. Sarah likes to utilize Play Therapy, sand tray, and other experiential activities to assist clients in finding growth and healing. Sarah loves living in Southern Utah with her husband and daughter. She never misses a chance to enjoy our beautiful landscape and finds inspiration from getting outside.
Camilla Olsen
Cami received her M.S. in Clinical Mental Health Counseling through Grand Canyon University. She is native to Sanpete County and graduated from both Manti High School and Snow College. Cami received her B.S. in Family and Consumer Sciences and Secondary Education through Utah State University. After graduating, she lived in Argentina for a few years, where she had the opportunity to become fluent in Spanish. Cami has a lot of experience in treating depression, anxiety, grief, and trauma. She utilizes an eclectic approach to tailor the therapeutic experience to the needs of each individual, and has been trained in several therapeutic modalities, including EMDR therapy. Cami has a passion and desire to make a positive difference in the lives of other people. She loves helping people utilize their strengths to make progress toward who they want to be. Cami enjoys spending her free time gardening, camping, reading, cooking, and playing the piano. She is excited to be in Iron County and looks forward to the adventures she will enjoy in Southern Utah.